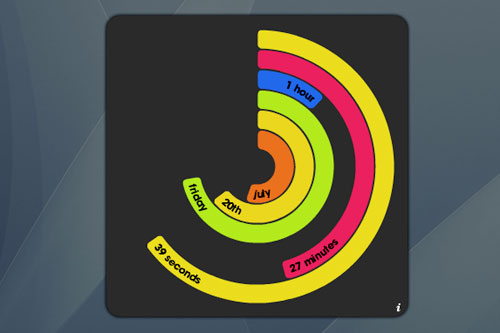 PolarClock circa 2008
Built in Flash as a screensaver, an OS X Widget and apparently adapted to the iPhone. It was a free screensaver that I loved for many years. It's a great design.
---
Not that PolarClock owns this shape, but this Apple Fitness design feels like a ripoff. Even the colors are similar.